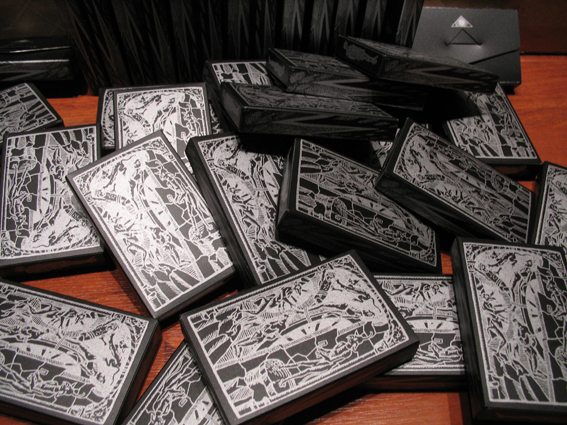 From Kult of nihilow:
>!! OUT NOW !!
Doctrines of Desolation tape serie
2nd chapter: Haare " nightmare sutra"
(psychedelic drone noise. This material is loosely
based on the Gelugpa ritual "offering to Mahakala.")
Each chapter comes in black plastic fold-out box with silver printing + additional insert(s)
Edition of 100.<
Available from me now. Selling my copies at the same price as K.O.N., 6€ + shipping. (So that's 7€ ppd in the EU, 8€ ROW.)
Email ilkka(dot)vekka(at)gmail(dot)com if interested. Might trade too but email first.